Check Rates & Availability
CITY GUIDE
Date posted: 01/09/2012
Take a Snapshot at photoLA!
Tags: photography vintage santa monica events arts events los angeles los angeles arts month
Are you a fan of photography? Come to the 21st photo l.a. exhibit in the historic Santa Monica Civic Auditorium for galleries, video a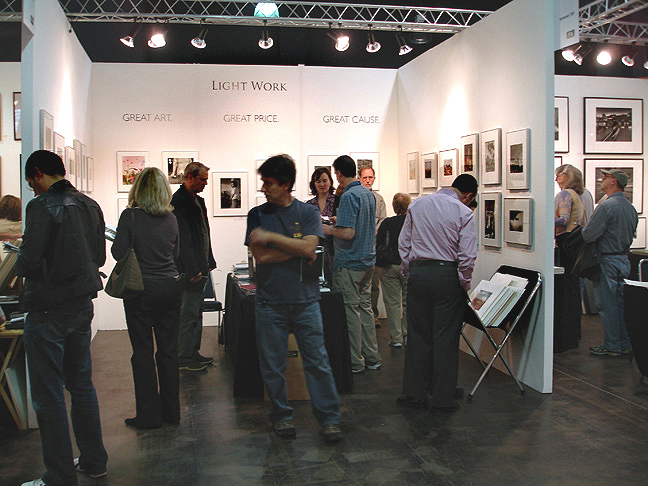 nd multimedia presentations. Photo l.a. is a convention that continues the discourse on photography in fine arts through vintage and contemporary displays. Over 10,000 visitors are expected to attend photo l.a this year.
Over the last 21 years, photo l.a. has exhibited 300+ galleries, dealers and publishers with over 150 lectures to the public. The experience has a loyal fan base of collectors, curators and dealers of photography. This year's photo l.a. will take place from January 12-16, 2012. Photo l.a. programming includes docent tours, artist talks, seminars, book signings and much more. A new highlight of the event will be the Salon de Tableaux, an exhibition platform for independent photography. It will showcase vintage and unique photography to upkeep the mission of photo l.a.
As part of the Getty Museum's exhibit Pacific Standard Time: Art in LA 1945 - 1980 continuing in January, photo l.a. will include post-WWII art created locally in Southern California. This is part of LA Arts Month, a collective effort by the city and arts organizations to attract those interested in art to Los Angeles.
There will be an opening night benefit gala for photo l.a on Thursday, January 12 from 6pm to 9pm. The Gala will benefit the Wallis Annenberg Department of Photography at the Los Angeles County Museum of Art. The evening will be hosted by Moby with guest DJ Aaron Byrd from KCRW.
Tickets to each day of photo l.a. are $20, with a weekend pass for $30. Discounted senior and student tickets are available. In addition, selected keynote speaker events and seminars tickets can be purchased for $10. For a full list of tickets available, click here. Don't miss this great chance for an education on photography!